Granger Smith's Wife Says Late Son River's Organs 'Gave Life' To 2 Adults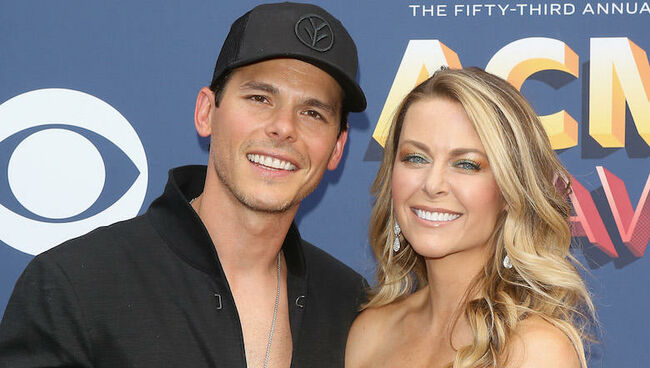 It's been over a month since country singer Granger Smith and his wife Amber revealed the devastating news that their three-year-old son, River, passed away after drowning in the family's pool.
Since then, the parents have been incredibly candid and public about their loss as well as their grieving process. The country singer recently opened up about new details surrounding the night of his death as well as how his other children are doing.
In such a time of despair, the family made it their mission to give back to those who helped their little boy. After releasing a special tribute shirt for River, the Smiths unveiled a check for over $200,000 for the Dell Children's Medical Center where River received medical attention after his accident.
Now, River's mom has revealed another way her son is helping others after his death. On Saturday (July 13), she posted a smiling photo of her son to Instagram and revealed that they made the decision to donate his organs. "His body is perfect, his organs are perfect, we had to do something," she wrote. "There are so many people waiting for an organ to save their lives."
While the Smiths had lost their son, their decision to donate his organs, in turn, helped two adults who had been on the organ transplant list. 
She wrote:
We got the letter that our tiny, red-headed hero gave life to 2 adults. A 49 year old woman and a 53 year old man. I cried when we opened it. Cried out of sadness & cried out of love. I'm so proud to be River's mama and I'm so grateful to God that he gave him to us for those incredible 3 years. I pray these 2 recipients live healthy, joy filled, full throttle lives just like Riv. It was one of the hardest, yet easiest, decisions we've ever made.