Missy Elliott Has A Very Important Update On Her New Album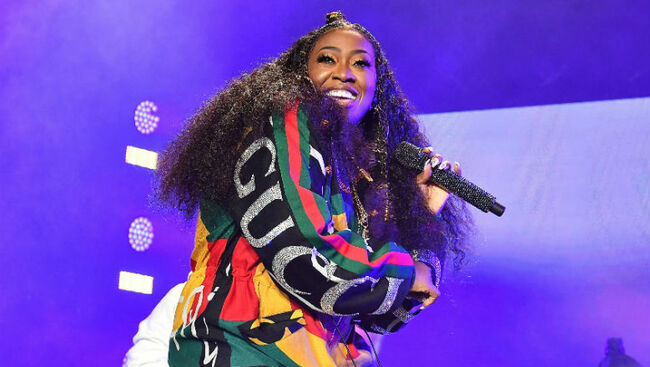 Despite serving guest verses for Lizzo and Ariana Grande, there's been a severe drought when it comes to new Missy Elliott music. In fact, her last album dropped all the way back in 2005. Thankfully, the hip-hop titan shared an optimistic update on the follow-up to The Cookbook in her new cover story with Marie Claire.
Elliott's upcoming project isn't detailed with too many specifics in the interview, which was published on Monday (July 15), but the magazine does insinuate that the LP is approaching its competition. More specifically, the rapper told the outlet that she feels crazy if she doesn't hit the studio every day and that her upcoming era will make street dudes enjoy dancing again like in the days of Soul Train. "It's okay. It's not corny," she added. As for what she wants listeners to think about when they finish giving the project a full listen, well, it's solely based on the rapper's unique presence. "There's no one like Missy. No one," she suggested.
It's a sentiment that fills the rapper after years of not fully understanding her own innovation, particularly from her solo career origins. "I was just going, going, going," she recalled in the interview. "It wasn't resonating what was happening. After I did the Super Bowl [in 2015], my friends called me and they are like, 'So, what you about to do?' I'm here mopping my floor, and I got to wash the dogs. And they are like, 'What? You just finished doing the Super Bowl.' And the same thing happened...I was in the car with Michelle Obama [for 'Carpool Karaoke' in 2016], and they called me like, 'Girl, we got to celebrate; that's huge!' And I'm like, 'I'm watching a movie on Netflix.' Now that I've had a chance to slow down, I look back at stuff, and I look back at my 'She's a B*tch' video [1999], and at the time I didn't even think about it. But I look at it now and I'm like, 'This is still so many years ahead.'"