Captain Kirk Goes Country With Cody Alan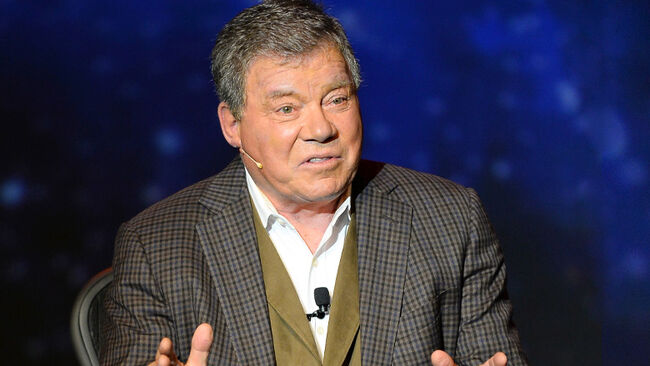 William Shatner released his first-ever country album, "Why Not Me" on August 10, 2018. Fast forward six months and Shatner is bound for the Grand Ole Opry stage making his first-ever Opry appearance on February 15th.
RELATED: William Shatner To Make 'Grand Ole Opry' Debut
Always shooting for the moon, the Star Trek actor called Cody Alan to share updates on his new life as a country music star.
"How did this all start?" asked Cody "I want to blame your friend Brad Paisley, maybe, but I'm not sure?"
"No Brad didn't have anything to do with this," laughed Shatner. "He had a lot to do with other monkey shines, but not this."
Ruling out Brad Paisley's involvement, Shatner continued to explain his love for country music and why the decision to say yes to making a country record "just made sense."
"Well, the first reason, and probably the only reason, was that I was asked too and thought "well why not?" Captain Kirk is always up for a new quest. "Given the opportunity to do something, if it has some romance and gusto to it, I'm liable to say yes. Just for the pure adventure of it. So, doing a country music album, it lends itself to the way I do these things, because of the lyric so I jumped at the chance. I love country music."
Tickets for the Grand Ole Opry can be found  HERE .
'Why Not Me' Track List:
Hush Her With A Kiss 
Got A Thing For You
Why Not Me (feat. Neal McCoy & Home Free)
Friends Don't Let Friends Drink Alone
Should'a Loved (feat. Cash Creek)
Beam Me Up
Too Old To Be Vegan (feat. Cash Creek)
I Hate To Waste Good Beer
What Some People Throw Away
Wrong Number
Hello Me
That's What Dreamers Do
Photo Credit: Heartland Records Nashville

CMT Cody Alan
Want to know more about CMT Cody Alan? Get their official bio, social pages & articles on CMT Radio Live + CMT After MidNite + CMT All Access!
Read more